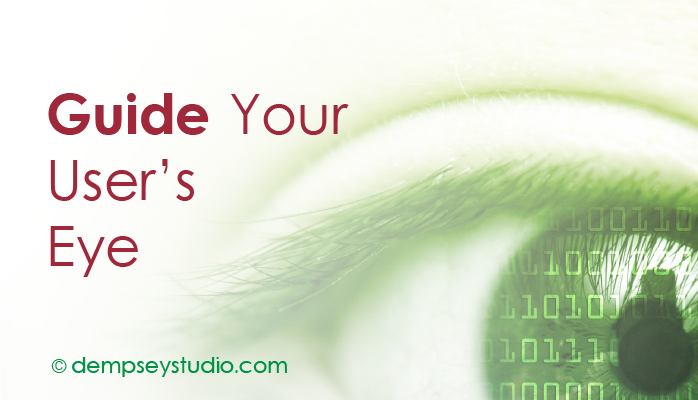 How to Guide Your User to the Primary Call to Action
There are a lot of sites that have reduced a call-to-action to a single button. In the past, my go-to, best of breed examples were Ebay and Amazon – but both reduced the call to action to one – Add to Cart. No "Cancels" to be found on either!
What do you do when a client's page must have secondary – or even, multiple – call(s) to action? Guide the eye by establishing a hierarchy using size and color/value. Depicted here is a solution for a web-based system for a client that had nearly identical values for the blue and gray. (Flashback to color theory: value is the amount of "color" in a "color", often called saturation).
It is often helpful to apply the squint test – if you can squint and still parse the primary call-to-action, you are on the right track. For a deeper dive, there's a new breed of online tools for testing contrast to ensure that Web Content Accessibility Guidelines (WCAG) are met.
For more reading on the topic, please check out http://conversionxl.com/everything-cta-size-location-color-works/
If you become more mindful of the call to action on the next site(s) you visit, or the next email opt-in in your Inbox, you will be better equipped to pitch the best practice to clients (and even devs).